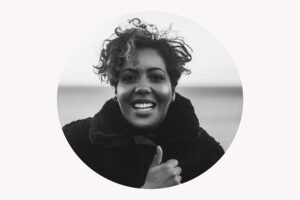 Bridal Promotion Photography -Cornwall Hospice Care 'Something Old & New' fashion show.
The Hub Design and Printshop(USA, AL)
Published photographs- Bridal Shoot 'Cornwall Today'
Photographed Andrew George (Local MP) NHS debate for Gloss Magazine
Photographed Georgette Beacham (Take Me Out Star)
Penhaligons Friends Charity
2015 – Volunteer work – Penhaligons Friends Charity (Maternity Shoots)
Published photographs (double page spread) 'Cornwall Today' for 'Patch and Acre'
Published photograph in 'Take a Break' magazine, Step by Step Painted Bumps
2012 – Most progress in a year award FDA (Truro College)
Luminarium Final Year Show, Lander Gallery, Truro
Dolcetta Exhibition, The Poly Exhibition, Famouth
Contemporary Photography Exhibition, Truro College
Landscape and Photography Exhibition, Truro College
Online exhibition- More than Words
Foundation Degree and Digital Imagery
NCFE Level 3 Creative Photography
NCFE Level 2 Creative Photography
National Diploma (equivalent to 3 'A' levels) Media Studies
About me
Cornish Photographer, Mother of two, living in Perranwell lover of all things creative.
Since leaving school I have always been adamant that l I would only be in a career that I was
truly passionate about. Back then, the ordinary 9-5 life didn't appeal to me, or my lifestyle
with a newborn baby. I thought this is my moment; Photography. Something that wasn't just
a hobby, but part of my life since I can remember. To turn this passion into a career would
be a dream. I decided to do a Photography Foundation Degree at Truro College, beginning
when my son Lorenzo, was 10 months old (I've learnt the hard way that university and
children do not go hand in hand!) Lorenzo was my main subject to photograph, until I tried
some fashion styles. The whole collaboration team of a make-up artist, hair stylist and model
really fascinated me. I went on to complete my third year at Plymouth University to achieve
a full Bachelors Degree. Once I'd graduated, I felt a huge sense of achievement – with a little
sigh of relief! Lorenzo and I took a 6 month vacation to the States; sweet home Alabama and
Florida to visit my relatives. My Canon camera was always clutched in hand whilst I
explored this part of the world. I'd never seen such beautiful sites in my life, with incredible
history and depth, with the added bonus of learning my own heritage and family history.
I photographed some personal projects and new, unique faces of different ethnicities and
backgrounds. On my return to Cornwall, I settled back into a routine and I am now set up as
a Freelance Photographer. University not only helped me learn the technical side to
photography, but gave me the time to experiment with all aspects of personal and
professional imagery, whilst developing key skills in post production. I have a keen interest
in fashion and beauty and I believe this has given me the edge as a wedding photographer,
by being aware of the brides best angles and styles. As for my love of babies, well, that is
nothing new. Everyone that knows me, knows that I adore them, and having had the pleasure
of photographing nearly 1000 babies this year working in the maternity wing of Treliske
Hospital I have learnt how to capture special moments. Isabella Banks Photography is
growing and I love the journey it is taking me on.